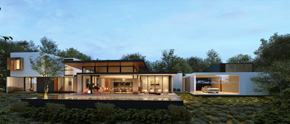 2012 Parade House
Panache is teaming up with Rick Payton, homeowner and member of "Who's Who in Luxury Real Estate" to create this luxurious and unforgettable parade home.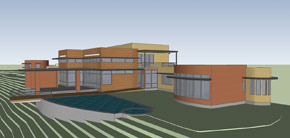 Rolke Ranch
Perched along a narrow ridge north of Franklin, Texas, this ranch house designed by Nathan Winchester takes advantage of its breathtaking views and includes a game area, voice studio and a library.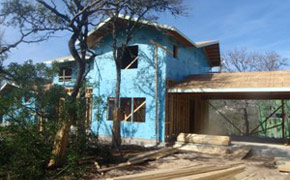 Building a New Life
Newly married, this couple is combining two lives into a Craftsman inspired home under construction with Ray Tonjes Builder off Stratford Drive.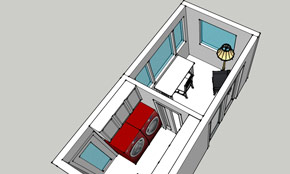 Longing for a Laundry
An addition on the back of this Northwest Hills will get the washer and dryer out of the garage and a bonus sitting room off the master suite.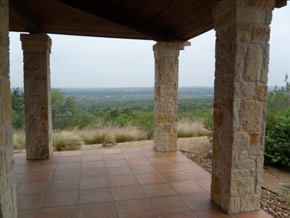 Relaxing at the Ranch
With an incredible vista, this couple wants to create a resort feeling for relaxing on their 100 acres ranch on the weekends. Exterior hardscapes by Botanical Concerns.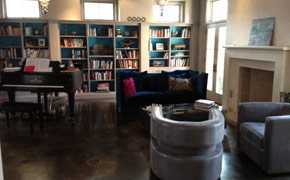 Decorating Challenge
In this Tarrytown project, these clients hired Panache to furnish this colorful living room. Objective - pull it together with a Moroccan feel.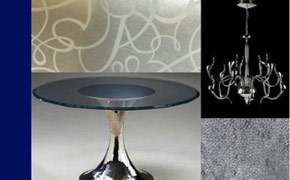 Edgy & Elegant Dining
This Terrytown dining room is getting in style with graphic ceiling wallpaper, velvet snakeskin chairs, antique mirror and edgy sculptural lighting.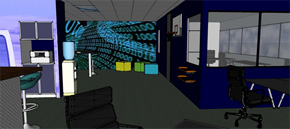 Mission Possible
A defense software company tasked Panache with creating an energetic open office concept to foster spontaneous interaction.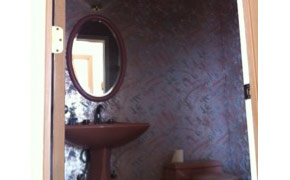 Lakehouse Remodel
This house has impressive architectural features and amazing lake views, but the mauve toilets and zebra wallpaper will take you back a couple of decades! It's getting a Panache update.